Bella Cake Truffles ! 6 count ( will be back when weather cools off )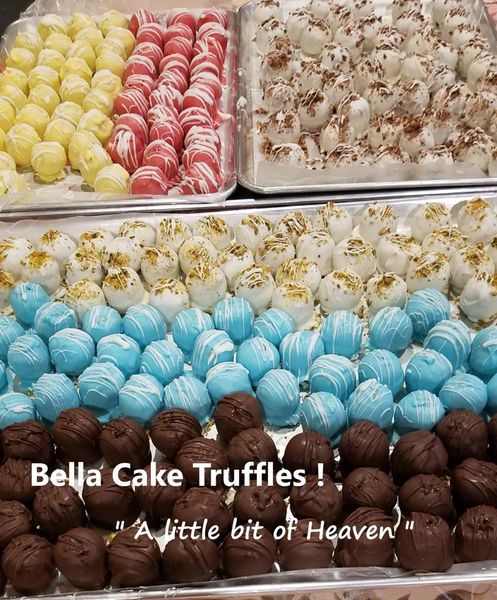 " A little bit of Heaven" is the only way to describe these beautiful gems!  
We carry the truffles at expos and when we come back from one we put up the rest for sale ! So please sign up for our newsletter on the Homepage so that we can send out sale announcements!